Sustainable Halloween Ideas To Do At Home
Whether you like it or not, Halloween has become a popular date on the UK calendar. Here are some sustainable Halloween ideas to do at home.
Shops are full of fancy dress costumes and sweets. Children love trick or treating, and Halloween parties or discos will be held up and down the land.
Although these activities are a lot of fun for families, they are not always kind to the planet.
A study by Fairyland Trust and Hubbub estimates that 83% of costumes' materials are made from oil-based plastics. 
Add to that the sweet wrappers, decorations, and rotting pumpkins. 
Now that really is a scary Halloween story. 
So, sticking with our core sustainable values, we thought we'd put together some DIY Halloween ideas to do at home that won't cost the earth.
Homemade Halloween decorations and games
The research shows that many shop-bought Halloween decorations will be made of plastic.
You could make Halloween decorations and games if you'd like to reduce your plastic consumption.
Here are some ideas you can make yourself:
Conker spiders. Pick up conkers, and use pipe cleaners or toothpicks to decorate. Pinterest is full of conker art ideas.
Pin the spider on the web. Draw a spider web on a bit piece of paper or newspaper sheet, cut out spider shapes and use a blindfold to take turns sticking them on. You could be extra conscious and simply use a black pen - just be careful of aim to avoid drawing on walls!
Treasure hunt. Place your treats around the house, making sure you hide them (but not too well!) amongst your scary decorations. To add more fun for older ones, create clues or a treasure map to help to find the treats.
Halloween baking and cooking
Kids love baking, and Halloween is a great excuse to get really creative in the kitchen. 
Whether for a party or just fun, children can be inventive and get in a gooey mess!
Asda has some great ideas for savoury and sweet treats you can make with your children this Halloween.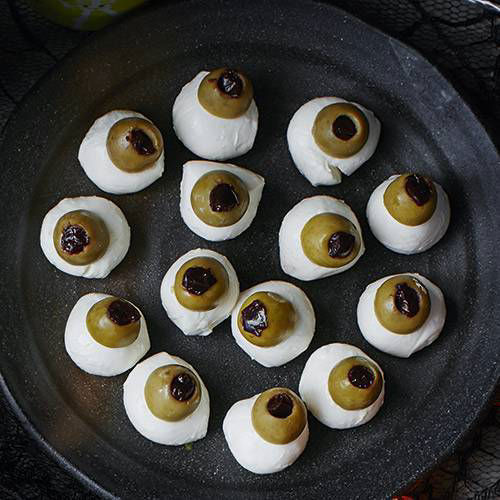 Halloween colouring pages
You can print out free Halloween colouring pages if you have a printer at home. 
Crayola has many designs and activity sheets you can print off to keep little hands busy. You can also use these as decorations too. 
Autumn trails
Halloween falls slap bang in the middle of glorious autumn days and the half-term holidays, so it's a great excuse to head outdoors. 
Go on an autumn nature walk to see what you can find along the way.
Country parks usually run autumn trails with a little prize at the end, so keep an eye out on Facebook for events popping up near you. 
National Trust has a free guide to 50 things to do in autumn. 
You can also download some activity sheets from Wildlife Watch of things you can make with natural treasures.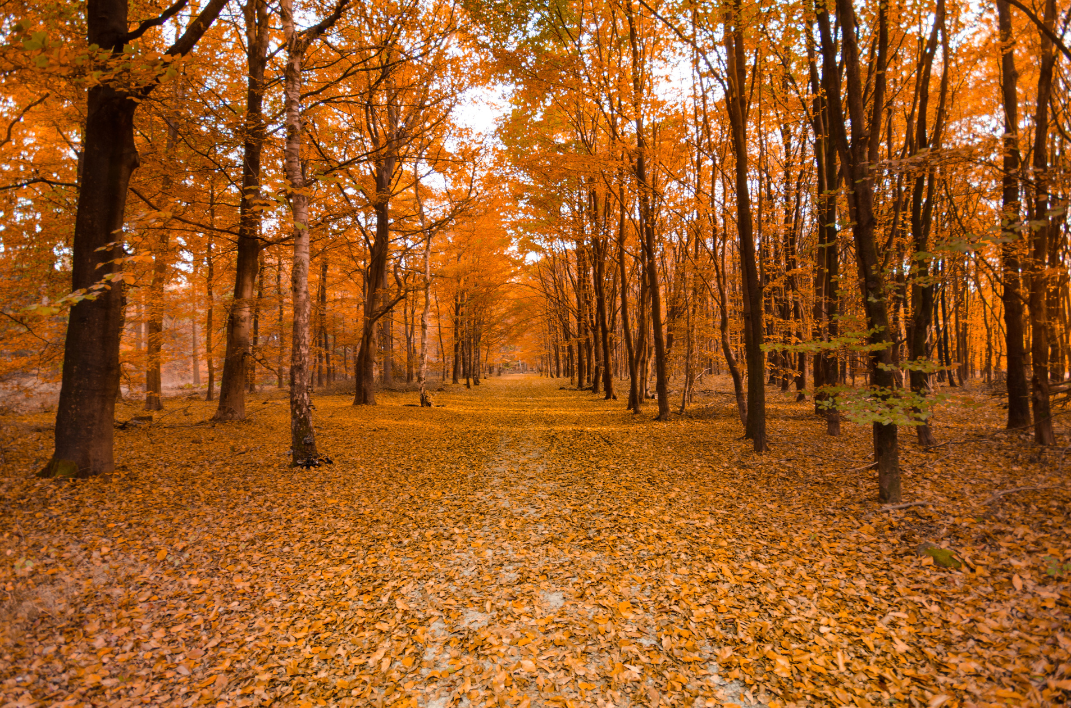 Movie nights
If you'd prefer to stay home, grab the popcorn and organise a movie night. 
Terrestrial TV channels usually run family favourites around Halloween time. If you have access to streaming services like Netflix or Disney+, you'll be spoilt for choice!
Here are our top 10 favourite Halloween movies for families:
Hocus Pocus (or the new Hocus Pocus 2)
Hotel Transylvania
Casper
Monster Family
Addams Family 
Monsters Inc.
Pooh's Heffalump Halloween Movie
Room on the Broom  
Scooby Doo Movie
Toy Story of Terror
We hope this has given you some Halloween ideas to do at home.
Have a great spooky season!