Christening Gift Ideas: A Guide to Personalised Meaningful Gifts
Finding the perfect Christening gift idea can be tricky. Traditional christening gifts might be silverware or classic books, artwork or keepsakes.  However, choosing something that the family will value may be easier said than done. 
Or if you're planning the christening, managing the array of gifts your child might receive might be a bigger challenge. That's where a gift list can come in handy.
Here's our guide to choosing the best Christening gift.
Why are christenings important?
Christenings are religious events held in Christian churches to welcome a baby into the faith. 
A Christening marks the beginning of a journey into the Christian faith and is a special day for friends and families to celebrate. 
Christenings are significant because the child receives a Christian name and godparents who help guide and strengthen their beliefs. It is an important event to welcome a baby to church for families who value the Christian faith. 
Likewise, asking an adult to fulfil the role of godparent is a huge privilege.
What happens at a christening?
During a christening, the vicar sprinkles a baby's head with holy water from the front, and the parents and godparents promise to support the child within the Christian faith. The act of the water is the baptism and the heart of the christening.
Within the ceremony, the family make promises, say prayers and witnesses other symbolic acts, such as lighting a candle and marking a cross on the baby's forehead. 
For Christian families, a christening is a very important occasion.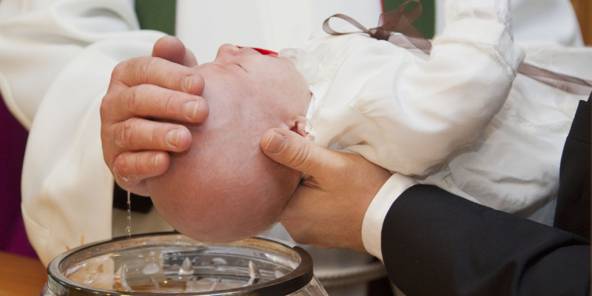 What is an appropriate christening gift?
As a guest at a baptism or christening, it's customary to bring a gift. 
Depending on the giver's background, an item with spiritual significance may be preferred, such as a bible or framed bible verse.
Non-religious friends and family usually gift a timeless keepsake to treasure forever, such as a personalised gift or souvenir. 
A christening gift depends on personal preference.
Can you give money as a christening gift?
If you're unsure what to buy, you can give money as a christening gift. 
Giving cash as a gift is not a social faux-pa, but you should consider the options available first. 
Consider what the family may like, whether you can find any keepsakes or gifts you may have received as a child, and ask friends what they would like to receive. 
If you'd still prefer to give money as a christening gift, think about how you could present it. Perhaps write a special card or include the gift with a handwritten poem. That way, the family can use the money towards something they want or value, and the note serves as a special souvenir to keep in a memory box for later life. 
How much money should you spend on a christening gift?
The general rule of thumb is to spend around the same amount on a child's christening gift as she would for their birthday. 
Remember, a christening gift is to mark the special occasion. Therefore, a christening gift doesn't need to be wildly expensive; having a personalised touch is more special.
If you plan to spend a lot of money on a gift, keep receipts just in case. Without a wish list, duplicate and wasted gifts are common.
What do you buy as a christening gift?
To help you find the perfect christening gift, we've put together some ideas for presents recommended and loved by parents.
If you are planning a christening, make it easy for your guests to buy you a gift you want by creating a Little Wishlist. 
Personalised gifts
A personalised gift is ideal for families who appreciate more of a unique touch. 
These gifts can also be particularly useful for babies with unusual names, and typically named items are unavailable.
We love the idea of gifting a personalised wooden train or a personalised wall hanging.
Keepsakes
You could choose more of a keepsake gift that can be looked back on for many years. 
Items such as baby moment cards, keepsake boxes, or milestone cards are small enough to be stored away.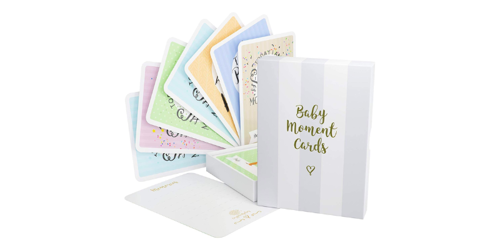 Fabric gifts
Some of the most thoughtful christening gifts are those that the baby loves but stand the test of time. 
Items such as dressing, gowns, teddies, or blankets are ideal christening gifts because they are long-lasting and will bring back special memories later.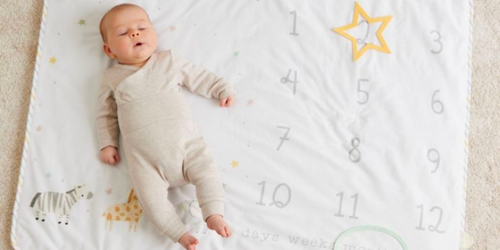 Experiences
A modern take on a christening gift idea is to pay for the baby and family to enjoy experiences together. For example, baby classes, a photography shoot, or a day out.
The perfect christening gift does not need to be a physical item, and families who value quality time together usually prefer a more intangible experience. 
Sing up to start your christening wish list.