Christmas Gift Ideas: Best Gifts & Childrens Toys To Buy Second Hand
Christmas is fast approaching, and even with the best plans to keep to a sensible budget, gift lists can quickly get out of hand.
Whatever your situation, the cost of living crisis is real. This winter, everyone is facing higher household, food and fuel bills. 
It won't be a surprise to hear that many people prioritise how they spend their money and keep their savings topped up just in case. Shoppers may find they have less money for luxury items or simply prefer to be a bit less frivolous this Christmas.  
The other side of the argument for not overspending at Christmas is the massive volume of waste created each year.
Each year, household waste increases by 30% at Christmas.
And don't forget the pile of duplicate or unwanted presents we receive. Gifts are often delivered with no receipt or have a lengthy or awkward returns process. 
So given that our values are firmly in reducing waste for a more sustainable lifestyle, we thought we'd pull together some ideas of presents that are just as good second-hand. 
Preloved is no longer a dirty word
Whether it's to save money or the planet, preloved, vintage or secondhand are words that have become acceptable. 
To find a total bargain on the secondhand market is even considered to be quite the thing to brag about.
And when it comes to kids' toys or clothes, they are used for such little time or don't hold interest that gifts may be in immaculate condition.
There is an etiquette for secondhand gift-giving, however.
If it's obvious, tell the recipient that it's second-hand - avoid any awkward assumptions. 
Make it more personal - explain the thought that's gone into it, the time spent searching, or the effort to make it special by customising etc. 
Check it thoroughly - look for missing pages or pieces, and fix any damage. 
Go to town on the delivery - make your own eco-friendly wrapping paper to make up for missing packaging.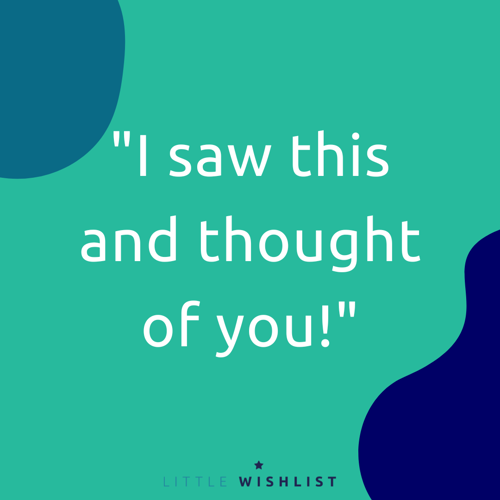 Gifts worth buying second-hand
You can find a whole host of treasures down the charity shop or on preloved online websites. And even better, you can snap up a total bargain. 
Board games are a fraction of the cost, but make sure to check for any missing pieces. You can also find classic toys that were built to last, such as a Little Tykes Cosy Coupe that just need a little TLC. Or for little ones, baby play centres such as the Jumparoo are always on sale. 
Electronics can be refurbished with minimal damage and warranties in place if you buy carefully from the right seller.
If you're looking for a gift for someone who has everything, buy a second-hand item that you can upcycle. For example, an old jewellery box or bookcase that you can decorate to give it a new lease of life. 
The best places to look for second-hand gifts include:
Things to look for in a preloved item
We've already discussed the etiquette of preloved gifting, but here are our top tips for finding a perfect second-hand present:
Are they fully working? Check the batteries have not corroded, any damaged wires can be fixed, and pieces that affect use are not missing.
Can replacement parts be purchased? Orchard Toys, Playmobil, Character and V-Tech have replacement parts that can be ordered directly.
Can they be cleaned? Check to ensure they are dishwasher safe, machine washable, or can be cleaned thoroughly with household products.
Can the instructions be found online? Many manufacturers have user guides available online to download.
So as you can see, a thrifty Christmas is possible with little effort.
Remember that preloved items are usually one-offs, so if you add them to your Little Wishlist, you'll need to provide examples for loved ones to source for you.