Insta-worthy Toy Storage New Ideas for Baby Gifts & Children Toys
Following Christmas, a birthday, Christening or a house move, you might be looking for new toy storage solutions.
Likewise, you may want ideas for better ways to store toys.
We've trawled the internet for the best, most cost-effective, and easiest way to tidy kids' toys without spoiling all the fun.
How to create a designer playroom on a budget
If money is no object, you can choose high-end brands to create a designer playroom for anyone to swoon over on Instagram. The rest of us look for affordable, practical, versatile, and fun toy storage in the real world.
Versatile sideboards and units
The top three favourite shelving units for toy storage are from IKEA; Kallax, Billy, and Trofast.
Each unit can be used for playrooms, sitting rooms or bedrooms and offer a wide range of options to use crates or boxes for useful storage.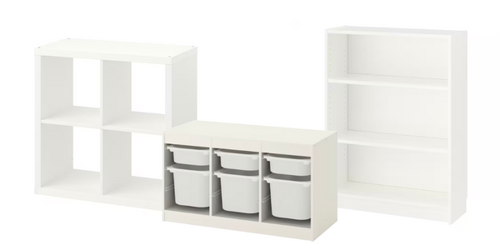 Boxes and crates for toy organisation
Handy boxes and crates are a great way to organise toys, shoes, clothes or anything else.
IKEA's boxes fit their units, but other brands have now cottoned on and offer alternatives.
Aykasa crates can be used for stacking and under-bed storage and fit perfectly in IKEA Kallax units. They fold flat, lock into place, and are recyclable. Even better, they come in various sizes and colours to suit any interior design theme.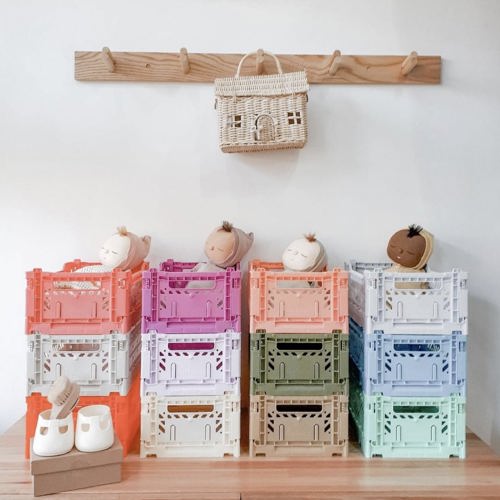 You can buy similar cube shelving and boxes from Homebase.
Lockers and trolleys
For a truly Scandi look, industrial-style lockers are a popular choice.
Mustard Made lockers is a designer brand for cool, easy-to-put-together storage. The multi-use metal units look great as TV units, consoles or sideboards. They make a statement in any room and offer a practical solution.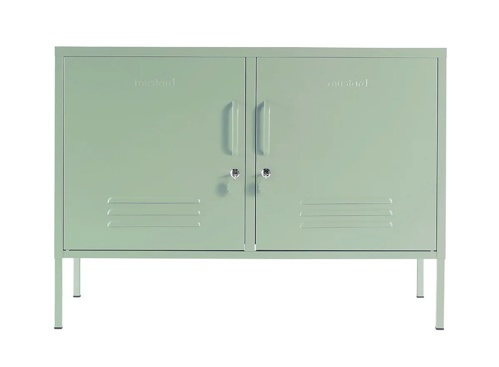 Other cheaper options are available from Habitat or Dunelm.
To accompany the metal locker look, trolleys are cheap and effective for storing toys, craft materials and art supplies.
Most major retailers, including IKEA, Hobbycraft, and The Range, have very similar trolleys with accessories that create storage with clear sections.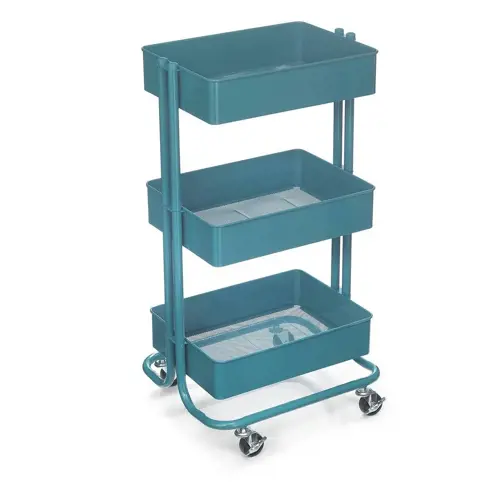 Small storage accessories
If you've already sorted your furniture, consider smaller accessories to help organise toys and craft materials or nappy change supplies.
Use Ziploc bags for pens, pencils, papers and craft materials. You can even sort jigsaws, collections of small figures, beads or counting toys.
You can hide anything in sturdy boxes, including Lego's iconic Head and blocks or Klip Lock containers for any contents.
Nappy caddies make sure essentials are on hand, keeping nappies, wipes, creams, and muslins stocked up and tidied away. This portable nappy storage is multifunctional, with lots of pockets to fill with whatever you need.
Buckets, baskets and hanging wall storage can complete a room whilst also keeping floors empty if space is an issue.
Customised toy storage and labels If you want to give your toy storage the personal touch, why not upcycle high-street furniture to give it a more bespoke look?
Etsy is full of toy storage labels, decals and plaques to add to boxes or units, helping you to keep the toys in the right place.
My Play Room designs stickers that you can add to units to create roads, kitchens, farms and more to liven up plain surfaces.