Easter Chocolate Alternatives: Baby Gift Registry & Childrens Toys
In many ways, Easter is enjoyed by families as much as birthdays and Christmas. 
Of course, according to the Christian faith, Easter is one of, if not the most important religious dates in the calendar. 
For the non-religious or followers of other faiths, it's often enjoyed as a time to celebrate with family and friends and, of course, indulge in delicious chocolatey goodness, 
Loved ones enjoy showering little ones with oodles of chocolate eggs, bunnies, chicks, and even dinosaurs. But how many chocolate eggs are too many?
Easter celebrations start early
Chocolate Easter eggs go on sale straight after Christmas and start flying off the shelves at the first signs of spring. 
Before you know it, you'll see Easter hunts popping up indoors and outside venues, each with a little gift waiting at the end. The treats often don't even reach the car park before they are opened and devoured.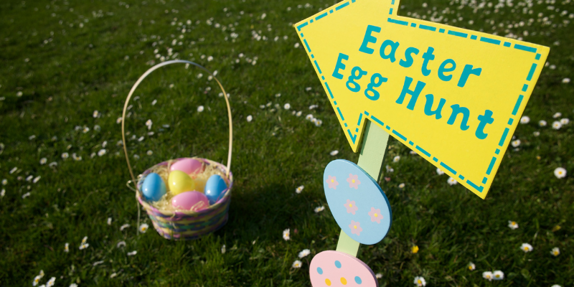 In our households, our lucky little ones receive Easter eggs from friends and family, childcare settings, clubs and activities, and at Easter events during the holidays. It adds up to a huge pile of chocolate that has even been known to be sat in the cupboard the following Easter. 
So what happens if your child is too small for chocolate, can't eat it, or you simply don't want to encourage too much in the house?
Unfortunately, when you hit the high street, Easter gifts tend to come as chocolate-based or single-use plastic. If you don't like either, there aren't many alternatives widely available without a bit of a look.
But fear not, Little Wishlist is here with an epic list of alternatives to chocolate Easter gifts for you to pop on your Easter wish lists.
Easter gifts for babies
As with most occasions, unless you buy something practical, newborn gifts tend to be either keepsakes or simply adorable. Easter is no exception.
Easter gifts that parents love include cute bunny or chick outfits, cuddly teddies or comforters, or illustrated books that can be enjoyed over time.
For more useful gifts, Easter-themed sippy cups or cutlery can be used when the baby begins to explore solids. Quirky teething items are also helpful, and rabbits are a popular unisex choice. 
You could also choose a bright and colourful tabletop toy or stacking blocks ready for playtime.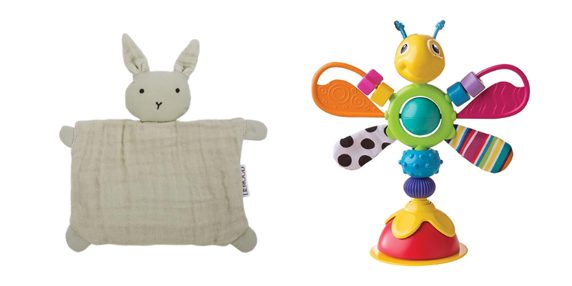 Parents also appreciate items that can be keepsakes. For example, a family photo shoot, an experience they can enjoy when they're ready to head out as a family, or a voucher to make a memento such as a ceramic handprint ornament.
Easter gifts for babies
Toddlers would undoubtedly welcome whole buckets of yummy sweets, but the parents may be less appreciative of a cupboard full of chocolate.
The good news is that toddlers love to be busy, and even simple items provide great sources of entertainment.
There are loads of options for gifts that aren't chocolate for toddlers, which can make Easter really fun. 
Here are some of our ideas:
Egg-shaped crayons and chalk for indoor or outdoor artwork
Seeds and pots or toddler gardening tools
Orchard Toys games, jigsaws or puzzles
Craft packs and art projects
Easter-themed books
Fancy dress costumes 
Baking equipment or kits
Child-proof Easter crockery
Cookie cutters
Play-Doh
Easter gifts for older children
It might feel like all the children are harder to please when it comes to Easter gifts that aren't chocolate.
However, there is always something fun to do. 
Older children might prefer a day out taking part in an activity such as Go Ape or a trampoline park. A trip to the cinema makes a great Easter treat. Or you could even offer to plan a sleepover or pamper party with friends.
There is no reason why older children can't enjoy a visit from the Easter Bunny just as much as the little ones!
Start an Easter gift list today. What will you add?