Little Wishlist: Ultimate Guide to Newborn Photoshoot Ideas & Planning
What to think about when booking a newborn photoshoot
You'll want to take as many newborn photos as possible when your baby arrives. Newborn photos capture the once-in-a-lifetime memories of curled-up baby toes, tiny squishy noses, and wispy hair. 
Looking forward to the newborn days begins as early as the first trimester. Each week, you'll wonder what your baby will look like, think about their little features, and want to find ways to remember each moment. 
Therefore, booking a newborn photoshoot might be high on the wish list of must-haves.
Why is newborn photography so popular? 
People will tell you that the early years of a baby's life don't last long. Sadly, it's true; before you know it, your tiny little newborn will be rolling over, crawling, toddling, and making their own mark on the world. 
Of course, the first few exhausting weeks of a baby's life are equally as overwhelming as magical. 
Trying to function on very little sleep whilst also caring for a new baby and recovering from the delivery means the time disappears in a complete blur. 
That's why it's important to plan important events in advance. You'll never get the time back again, and having photographs of your baby when they are so small is priceless.
What to consider when booking a newborn photoshoot
There are no two ways about it; newborn photography is expensive. So it's important to know what you want first and then budget appropriately. 
Think about: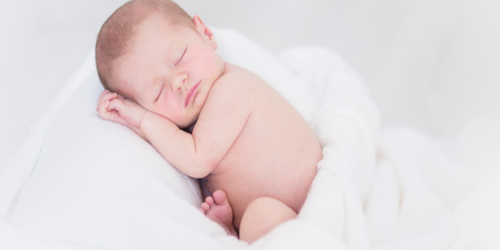 newborn photography styles
photoshoot locations
when is best to take photos of a newborn
how long do newborn photos take 
how much a newborn photographer will cost
Styles for newborn photography
There are different styles of newborn photoshoots. 
The most popular type of newborn photography is studio posed photography. A typical image will feature curled-up sleepy babies wrapped in beautiful blankets, with a few props.
Most photographers will advise on what to bring for your newborn photography session, but you can choose any number of outfits to fit the overall look you'd like to achieve. 
Ideas for baby photoshoot settings
You might prefer a more relaxed lifestyle or reportage photography style, which means you can choose any setting. 
In the early days, being in your own home might feel more comfortable, saving extra car journeys.
A natural style and a focus on the whole family can be a great option if the baby has siblings. The photographer will capture what's happening in your environment, making it a more enjoyable experience.
When is best to take photos of a newborn baby?
A typical newborn photoshoot usually takes place when the baby is between 7-10 days old. 
This is when a baby is super sleepy and happy to be positioned without being disturbed. It also gives you a week or so of rest and recovery.
Aim to book your shoot for seven days after your due date, and if the baby arrives late or early, newborn photographers can be flexible on the session date.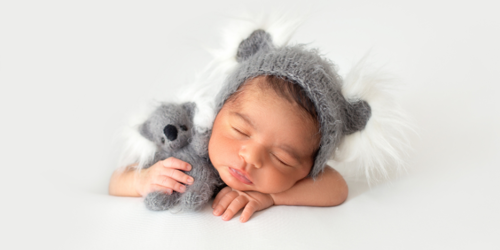 How long does a newborn photoshoot take?
To get the newborn shots, expect to be busy for 2-4 hours, so it doesn't feel rushed. 
This slot allows for any feeds and nappy changes so that you and the baby can feel safe and secure in your new surroundings. 
What to take to a newborn photography shoot
Remember to have all of the essentials on hand.
If you opt for lifestyle photography in your home, you'll have everything you need. 
Don't forget to take lots of nappies, and changes of clothes, but also muslins, blankets or special items to include in photos.
How to choose a newborn photographer
Choose a photographer who will follow your baby's lead and is experienced in positioning and handling babies for poses.
If you choose a studio, however, ask ahead to ensure it's equipped with all the facilities you might need. You'll want to know there is a changing area, bottle warmer, bathroom, comfy feeding chair, and refreshments for you throughout.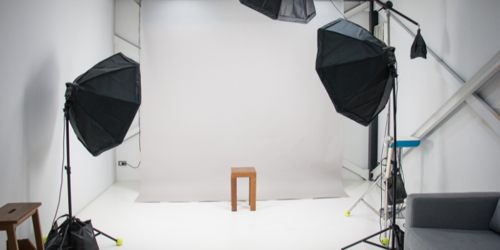 Remember that it might be one of the first times you've ventured out of the house with your new bundle. Perhaps it's the first time someone has held your baby; you might feel a little nervous about that. This is why choosing a photographer that you are comfortable and happy with, with a set-up in a relaxed and warm atmosphere, and where the session is entirely at your pace, is really important. 
How much does a newborn photoshoot cost?
There is no set way to charge for newborn photography. 
Some photographers will charge a set fee and then offers a package for fully-edited photographs. Others will charge an all-in fee with a set number of photos included. 
Be prepared to budget from £150 upwards for the final cost but be clear about what you are getting for the price.
You might build a long relationship with your photographer to document your pregnancy. Many newborn photographers offer bump-to-baby packages, including pregnancy, newborn, and baby shoots. These usually start at £500.
Can I add a newborn photoshoot to my Little Wishlist gift list?
Yes! 
With so many things to think about when the baby arrives, asking for a newborn photoshoot or contributions to a session can be a special thing that family and friends will love to be a part of.
The photography style and price for a newborn photoshoot can differ wildly, which is why when you've chosen your perfect photographer and package, you'll want to be sure that you can use the gift vouchers or contribution from your little wishlist for the photographer you have in mind. 
Simply paste the photographer's webpage into your wishlist and add a note to your friends and family, like in the example here. 
Little Wishlist's favourite newborn photographers
Constance Doyle - Lifestyle photographer
London, Bucks, Cornwall
Newborn photoshoot starting from £295
https://www.constancedoyle.com/ 
Tianna J Williams Photography - Studio photographer (previously a midwife)
Jewellery Quarter, Birmingham
Newborn photoshoots start from £200 (images packages start from £399 on top of the session fee)
https://tiannajwilliamsphotography.co.uk/ 
Mirl + Co - Lifestyle photographer
Chesterfield, Derbyshire
Newborn photoshoot starting from £150
Eva Fairchild Photography - Studio and on-location photographer
Kent and London
Newborn photoshoot starting from £300
https://www.evafairchild.co.uk/ 
Natalie Stevenson Photography - Studio portrait photographer
Bedfordshire
Newborn photoshoot starting from £225
https://nataliestevensonphotography.com/ 
Joanna Osborne Photographer - Studio photographer
Cotswolds, Oxfordshire, Malmesbury
Newborn photoshoot starting from £450
https://www.joannaosbornephotography.com/ 
Chloe Rose Photography - Natural posed photography and lifestyle
South Manchester & Cheshire
Newborn photoshoot starting from £299
https://chloerosephotography.co.uk/ 
Laura Spence - Studio photographer
Fife, Scotland
Newborn photoshoot starting from £175
Sarah Smith - Studio photographer specialising in newborn portraiture
Rayleigh, Essex
Newborn photoshoot starting from £498
https://sarahsmithphotography.co.uk/ 
Russ Jackson Photography - Studio Photographer, newborn portraiture
Finchley, North London.
Newborn photoshoots start from £300 (Image packages start from £1000 on top of the session fee)
https://www.russjacksonphotography.co.uk/ 
Leri Lane Photography - Studio photographer specialising in newborn portraiture
Newtown, Wales.
Maternity sessions start from £50, with packages available for newborns, first year and bump-to-baby. 
https://www.lerilanephotography.co.uk/newborns